New registrations Now Open. Our Spring training block starts 18th October thru 12th December (8 weeks)…Our Summer training block commences 3rd January 2022 thru 27th February 2022 (8 weeks). Signup today and use your ACTIVE KIDS voucher.
Suitable for all sports !
SIGN UP TODAY
---
Speed & Agility is the Answer…
---
Qualified and Accredited coaches providing training for improvements in speed and agility at Kokoda Oval Holsworthy, and Flinders Slope Georges Hall. Use your ACTIVE KIDS voucher.
— Steve Sorojevic
---
Our Philosophy
We are regularly amazed at the skills and ability that children and adolescents possess in sport. Whether it be hand eye co-ordination, tactical or decision making. All this natural aptitude is often overlooked by the fact that the faster child beat them to the ball or side stepped them; or niggling, persistent injuries stopping them from reaching [read more….]
---
---
---
Are you looking for
Running, Strength or Agility ?
---
---
---
A former Richmond , Essendon & Sydney Swans player from 1974 -1984 playing 123 games at the elite level of AFL. He has worked with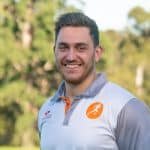 Level 2 Accredited Athletics Coach
Specialising in throws and power development
.
.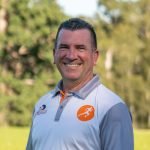 Level 1 Accredited Coach
Accredited lower limb specialist in biomechanics
.
.
---
Discover our schedule…
… Pick a time and location that suits!
---