New registrations Now Open. Our Summer training block commences 3rd January 2022 thru 27th February 2022 (8 weeks). Signup today and use your ACTIVE KIDS voucher.
Suitable for all sports !
SIGN UP TODAY
---
Speed & Agility is the Answer…
---
Qualified and Accredited coaches providing training for improvements in speed and agility at Kokoda Oval Holsworthy, and Flinders Slope Georges Hall. Use your ACTIVE KIDS voucher.
— Steve Sorojevic
---
Our Philosophy
We are regularly amazed at the skills and ability that children and adolescents possess in sport. Whether it be hand eye co-ordination, tactical or decision making. All this natural aptitude is often overlooked by the fact that the faster child beat them to the ball or side stepped them; or niggling, persistent injuries stopping them from reaching [read more….]
---
---
---
Are you looking for
Running, Strength or Agility ?
---
---
---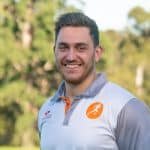 Level 2 Accredited Athletics Coach
Specialising in throws and power development
.
.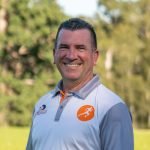 Level 1 Accredited Coach
Accredited lower limb specialist in biomechanics
.
.
Level 2 Accredited Athletics Coach
Bachelor Applied Science (Exercise & Sports Science)
20yrs PDHPE teaching experience
---
Discover our schedule…
… Pick a time and location that suits!
---